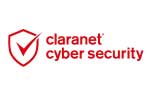 Claranet Cyber Security
Claranet Cyber Security combines the world leading expertise of Sec-1 and NotSoSecure. We are trusted by the world's largest organisations for the quality of our penetration testing and this continually feeds in to our security training content. As the Black Hat conferences most popular training provider, featuring the renowned "Art of Hacking" course, our ethical hacking credentials are unmatched.
We are a CHECK and CREST certified data security service providers and believe that strength lies in strong policy supported by appropriate enforcement and the daily use of good practices.