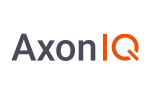 AxonIQ
AxonIQ enables organizations to see, understand and flex their software systems to meet
their customer's needs.
Founded in 2017, AxonIQ is headquartered in Utrecht, The Netherlands. Working with a
distributed team we have customers around the world in sectors as varied as financial
services, logistics, retail, and healthcare. What our customers have in common is a desire to
better understand how their systems work, both from a technical and commercial
perspective. They handle huge amounts of data, often sensitive data, and many millions of
information transactions a day. We enable our customers to streamline and redefine their
systems to suit, not by rebuilding from scratch, but in ways that align with customer needs,
and a customer's agility.
We offer the world's only purpose-built event-thinking platform. Underpinned by Axon
Server, and Axon Framework, the Axon platform helps you build digital-native applications
for modern organizations.
Axon Server is a distributed event-sourced database and message routing solution.
Axon Framework is a developer API used to implement event driven systems.
Axon is an end-to-end development and infrastructure platform that smoothly evolves
event-driven microservices. It includes a programming model supported by a specialized
infrastructure for scaling and distributing mission-critical business applications.
To learn more visit AxonIQ.io